We have been very busy these last couple of months developing and refining our custom cycling jerseys and jackets – a really important new garment for us is a lycra cycling jersey, reflecting the fact that increasing numbers of pro riders are now riding with lycra jerseys, in order to minimise wind resistance (by reducing flappage) and let's be frank to show off how unbelievably trim they are. So if you are built like a pro and want to dress like one, our new lycra race fit cycling jersey (called the "Lycrafit") is for you!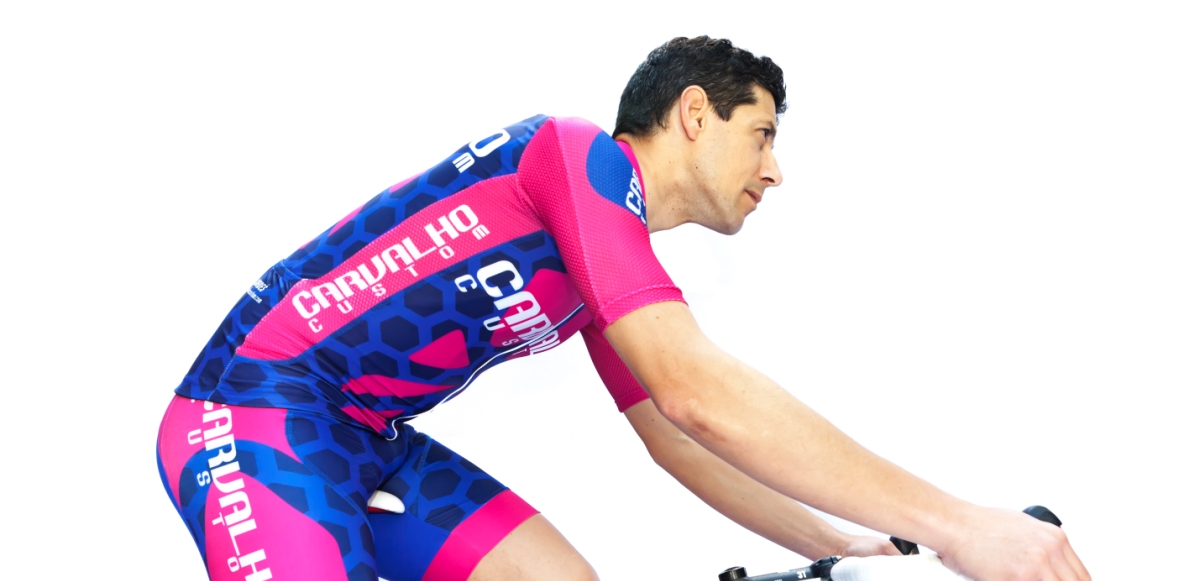 The main problem with wearing a custom lycra cycling jersey is that the fact that it is skintight means that air cannot circulate between the fabric and the skin like it would with a traditional jersey. This means that although we use high wicking technical lycras, the skin will tend to get damp when you start to work hard and sweat, so after a while it can begin to feel clammy. In order to combat this we have used a perforated lycra for the top half of the jersey which allows the skin to breathe, whilst maintaining the aero functionality of the jersey. The lower part of the jersey uses a lightweight technical lycra without the perforations meanwhile and you can see on the photos the contrast between the two different lycras.
This new Lycrafit jersey also includes longer arms which are super comfortable to wear and the jersey is cut so that it fits best when you are leaning forward in the riding position. So when are in a riding position and your shoulders and arms reach forward, you will tend to stretch the jersey fabric, but we have compensated for this in the design, so that you do not feel the fabric getting tighter when you are riding, in order to maximise your comfort on the bike.
The price is €48.30.